Since the BBC is providentially running the second series of its Wodehouse based comedy,
Blandings
, starting from this Sunday on BBC 1, I thought it appropriate to show the latest additions to our 1940/Operation Sealion/Blandings/Pig Whoo-o-o-ey games. They are three Colour Bearers from
Musketeer
, two for LDV companies raised on the Blandings Estate and one for the IV Battalion, the KOSLI. I finally managed to buy the figures this year at
Vapnartak
~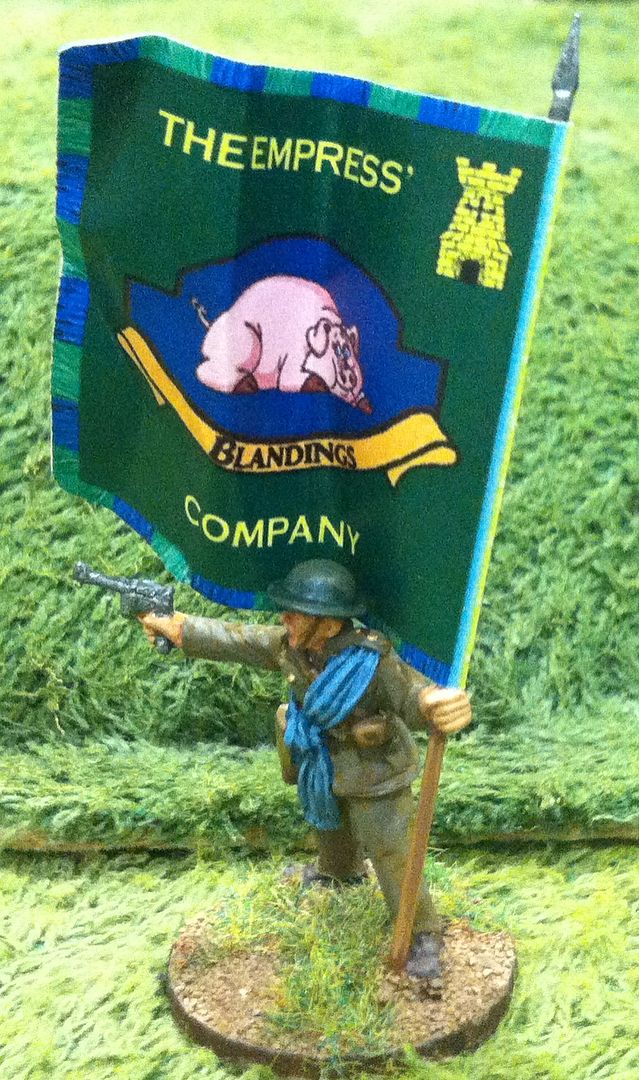 The Empress' Company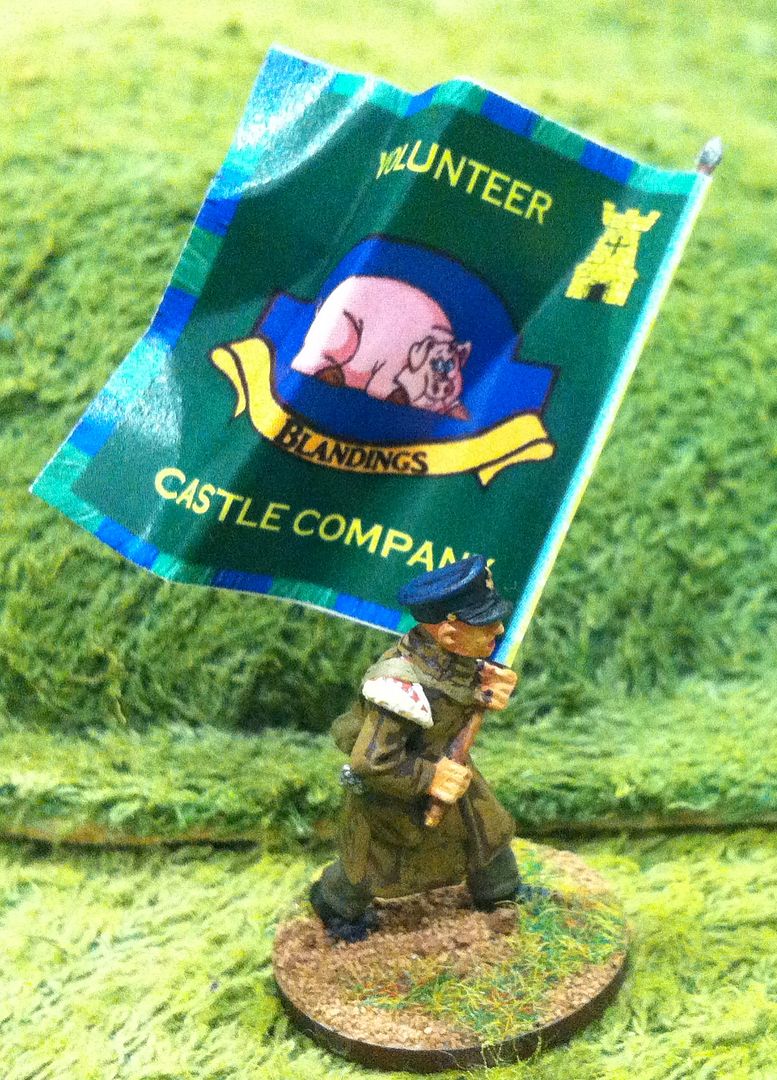 Volunteer Castle Company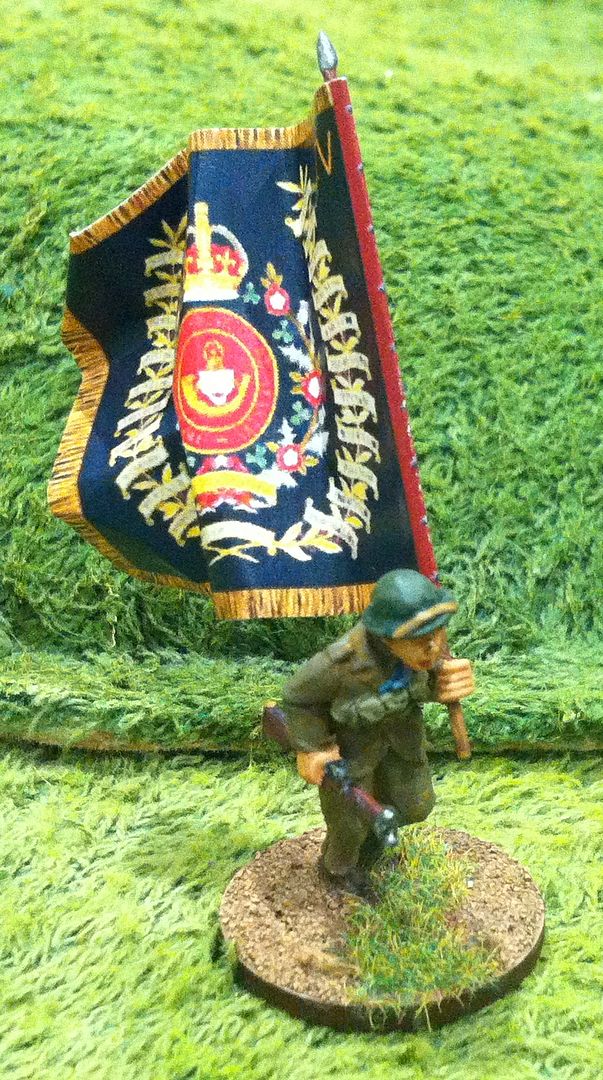 IV Battalion, KOSLI
Just a bit of visual fun on the tabletop and entirely in the barmy spirit of our games! I have created several more Company Colours for the local LDV units, using an original provided for me by Leics_Gamer over on the VBCW Forum Board, but I need to source some suitable figures to bear these Colours first.
On an only tangentially related theme, also from
Vapnartak
, I bought a Flashman figure from
Empress Miniatures
to use as a character in our AZW games ~
Sir Harry Flashman VC