Wargamers can sometimes come over as a rather curmudgeonly bunch you may have noticed from time to time, and I am certainly no exception to the rule I have to confess, but just sometimes I hear or read something which really gets my goat. Now mostly it is Phil and Jon who have to bear the brunt of any ranting, but occasionally I have aired my views to a wider audience, either here on my Blog or on one or other Forum group I visit. Now today I read something on a Blog I frequent which really did leave me pretty much in despair, but on reflection just might have been typical of wargamers of my vintage. What was it you ask? Well, a piece reflecting on how poor wargames magazines, and Wargames Illustrated in particular, were when compared to some 'lost Golden Age' typified by Practical Wargamer. It never ceases to amaze me when folk ponder on whether things were better when 'they were a lad'. Of course they weren't, it just sometimes seems that way through the distorting lenses of nostalgia. Things change for all of us and time marches on pretty much regardless of what we may think or want and I cannot for the life of me see the point of harking back in our hobby. Banana Oil and plasticine anyone? Drawing pins for shields? Riders pined to horses with the wife's sewing pins? Not for me, I'll take the bang up to date every time!
Now, when it comes to magazines I happen to think this is really our Golden Age. We enjoy two monthly and one bi-monthly glossies to wet our interest in our obsessions. They are each different in focus and audience and to complain about one because it isn't just how you would want it seems somehow perverse to me. If something really does leave you flat, well don't buy it, as I usually now avoid buying one of the three, though I do look at Phil's copy. Alternately, you could always submit articles or ideas for articles. But then it's easier to moan isn't it, forgetting that Editors can only choose from what they have to hand, than to sit down and write a piece. As readers of my Blog must know from my ramblings, I have written dozens of pieces for both the old and the new incarnation of Wargames Illustrated, none of which have made me rich or famous, but all of which have been my meagre effort to give something back to my wider hobby in return for the joy it and my friends who share my passions have brought me. As the good book says, "Go thou and do likewise."
If wargames magazines occasionally produce the same opposite responses as does Marmite ~ Vegimite for our colonial cousins ~ then wargames figures eclipse even them when it comes to provoking extreme responses. Take my case as an example: I really like
Dixon Miniatures
' ACW and Wild West ranges, but both leave others I know in despair and, do you know what. I just don't understand why that should be as to my eye they are wonderful. Or conversely, take
Old Glory
figures, which sell by the shed load; they always look to me like folk in the grip of St Vitus's Dance! We are so spoiled for choice now with figures, scales, and even plastic figures, that there really must be something for everyone if you look carefully enough. 'Golden Ages'; the problem with them if you are always harking back is you just don't see you live in one right now. As proof, if you will, that we all see things through the lenses of experience and preferences, here are my latest figures fresh from the painting desk:
Foundry
SYW British infantry in firing pose, painted as Foot Guards to give my army its third Foot Guard regiment. I think they really nail the C18th look, but I do realise that is by no means the view of others. Marmite you see ~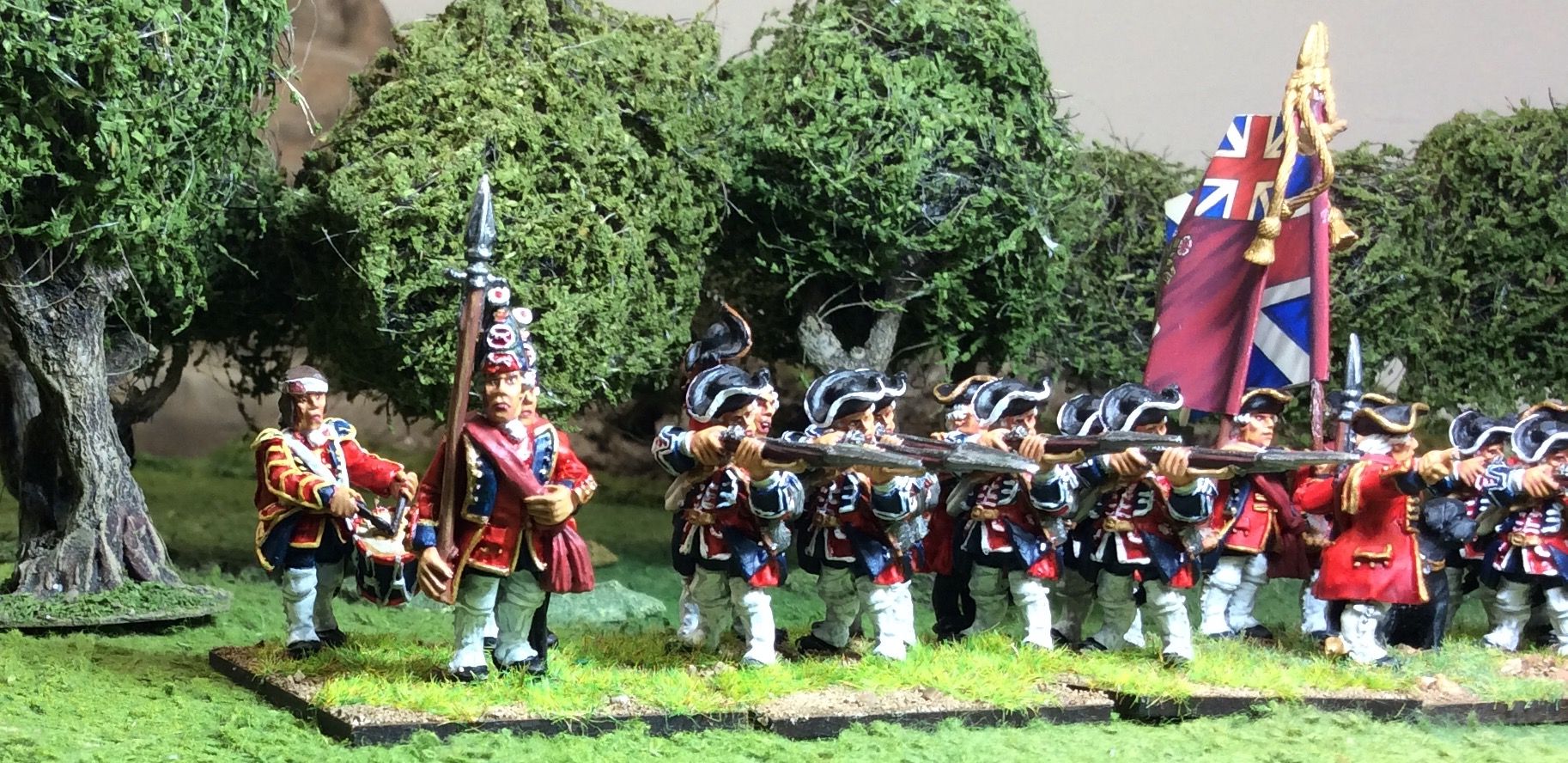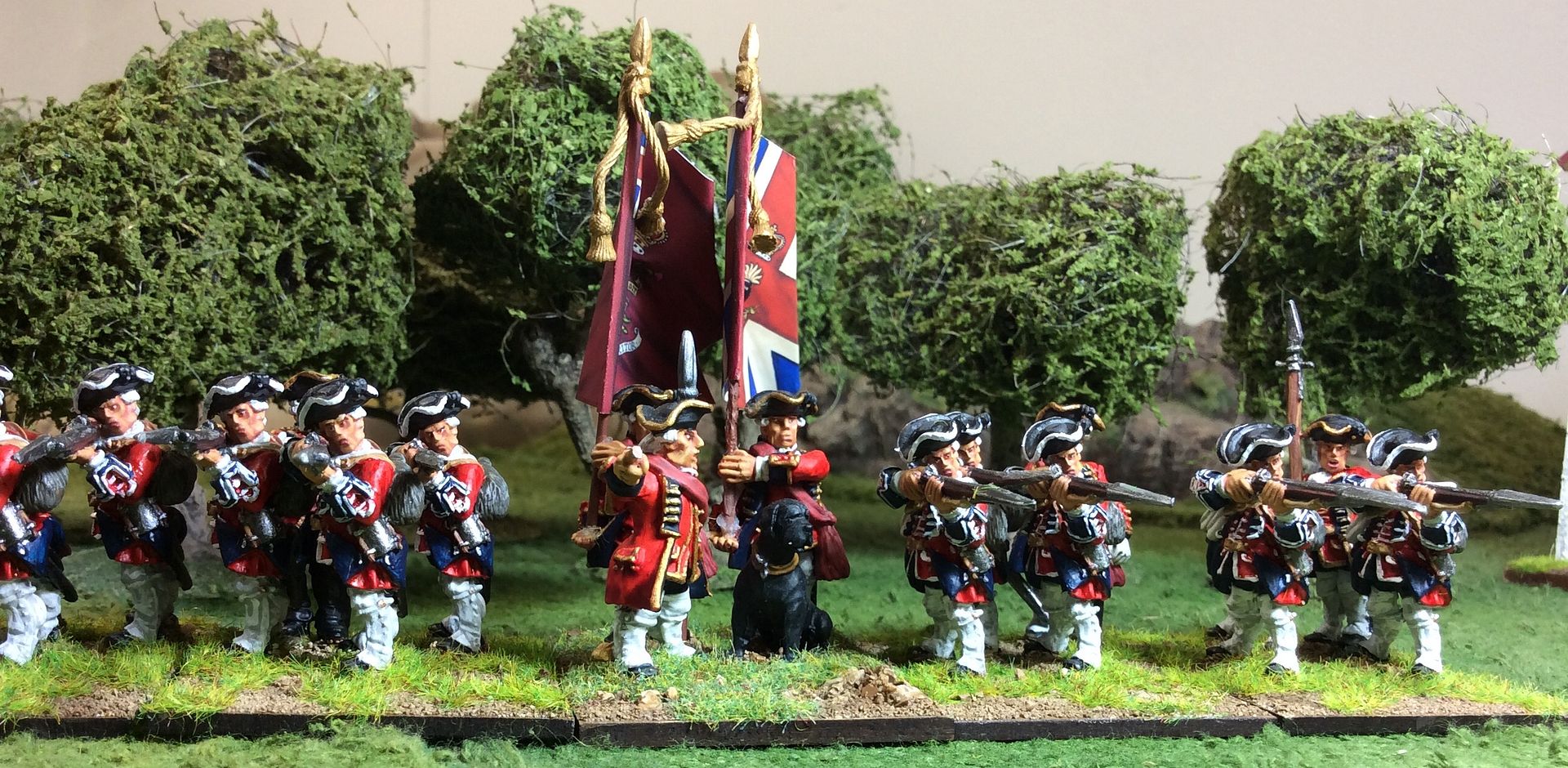 As I think I said, Marmite for wargamers. They will do for me though. Now back to the VBCW on the painting desk to finish off Princess Sudhira's Rifles. Next game in GHQ? A SYW game of course using Honours of War rules.