The Rhanzlistan Field Force is moving ever closer to making its debut on the tabletop here in GHQ. Its not quite finished, but its just seven figures from being completed; or at least all those white chaps I showed in the first post about the project! I've still to sort out some artillery and a second mounted unit at some stage, but opportunity and finance are really controlling that move.
First new member to show you today: the District Officer for Rhanzlistan,
Albert Atkinson
~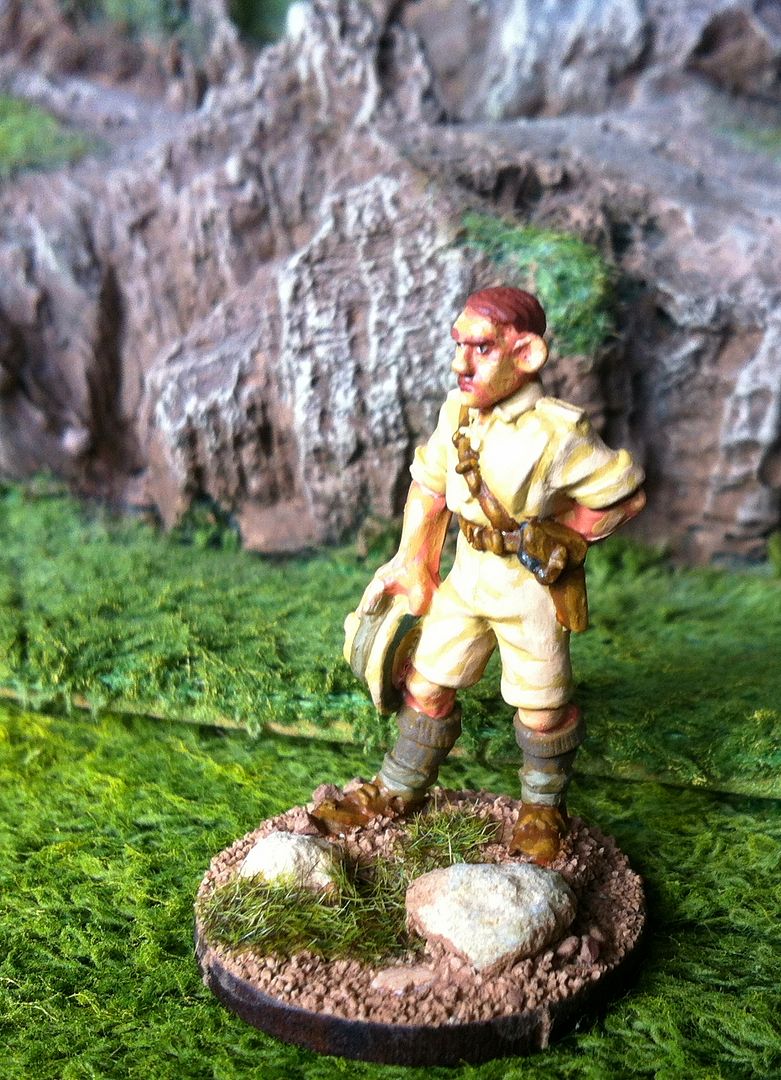 Albert is a
Copplestone's Miniatures
figure, representing the Empire on the ground, so as to speak, in Rhanzlistan. Next up, the first of the Shropshire Yeomanry,
Sergeant Easthope
. He's a
Brigade Games
figure from their WWI range. Not my favourite sculpt I'd have to say, but I hope I've done it some credit ~
Finally, the first of the Russian presence in Rhanzlistan, the Russian Mission, headed by the veteran of the Revolution, Hero of the Soviet Union and pilot extraordinaire,
Ivan Justukov
. He is supported by the Femme Fatale,
Anna Pavlova
, and the Commissar for the putative
Bhurpa Freedom Force
,
Pietre Roczoff
, and some drunken sailor in the background ~
These are all from the fine
Pulp Miniatures
by Bob Murch. I'd like to have added some of the Scots he makes, but for some reason they are portrayed in steel helmets! Odd folk sculpors some times...
I hope to add something to the RFF this weekend as a result of visiting Colours, but it all depends on the elusive finance...