At just before 10.00 on Wednesday evening I placed an order with
Fighting 15s
for some
Eureka
Miniatures
Austrian 3lb guns, gun crew, landhanger and an Artillery officer. I received an automatic response almost instantaneously, as you do, and settled back to see what unfolded. Would they be in stock? How long would I need to wait? You know how it goes. They arrived in today's post before 11.00a.m. That's a big thumbs up for
Fighting 15s
and for
Royal Mail
! Here are the figures ~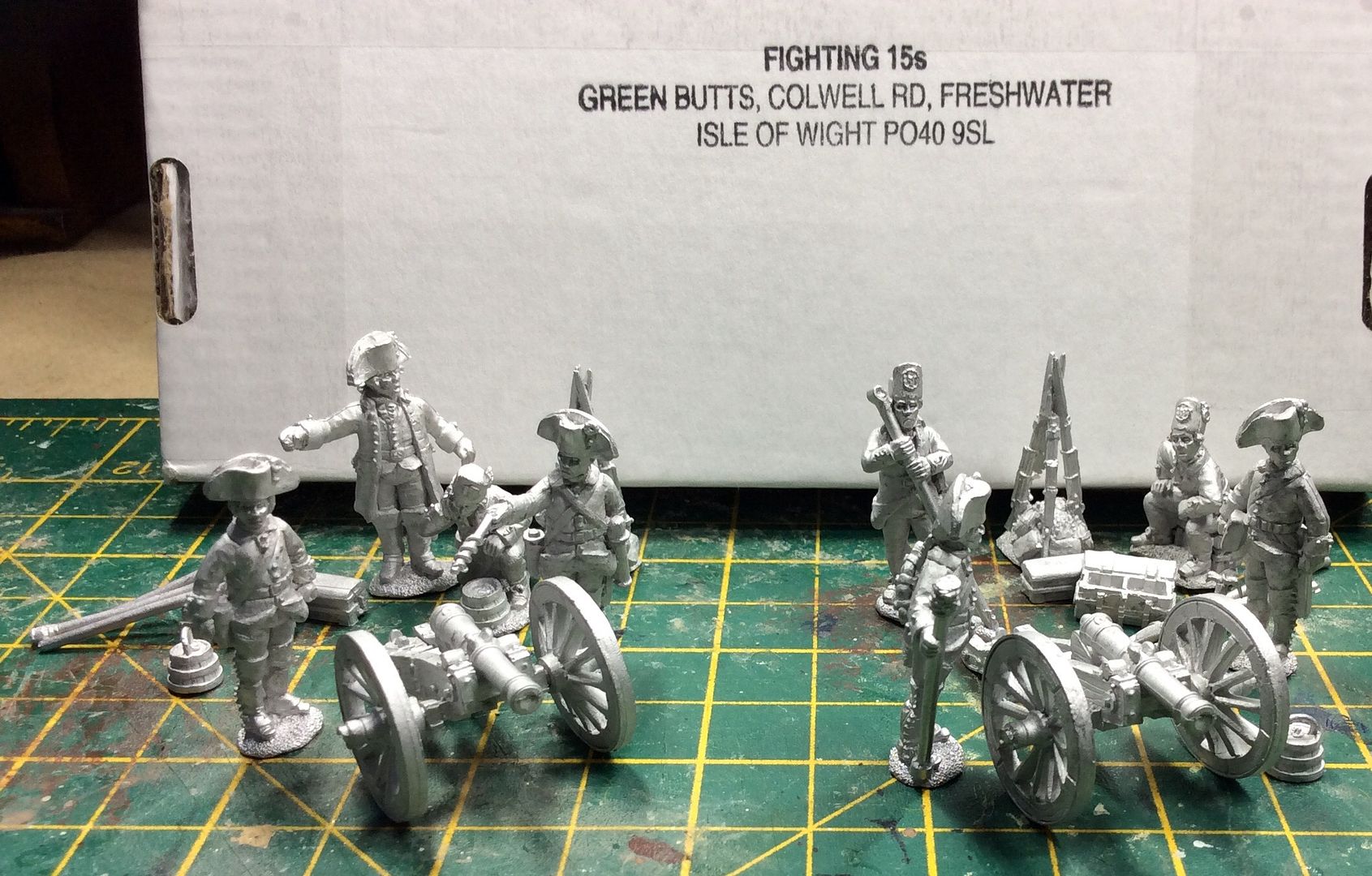 These are just as they came out of the packet. There is no flash, nor vent runs, that I can see. I was so impressed by the service, the quality of casting and the figures themselves, including the many extras to enhance the base, that I thought I'd post them for others to see. I plan to use them as Battalion Guns for my Hungarian line battalions.
Down side? They cost me £40.00 including postage and tax. A bit pricey for some perhaps, but worth it I thought.
Eureka Miniatures
and
Fighting 15s
, recommended! I thought I'd make this post to balance earlier moans about the general quality of casting in our hobby when I bought from another two companies last year. Fair's fair, after all, it's not all doom and gloom.