...opens in New Paddock City. A
Battleflag
MDF kit with
Frontline
resin furniture and a home made name board, Figures from
Pulp Miniatures
.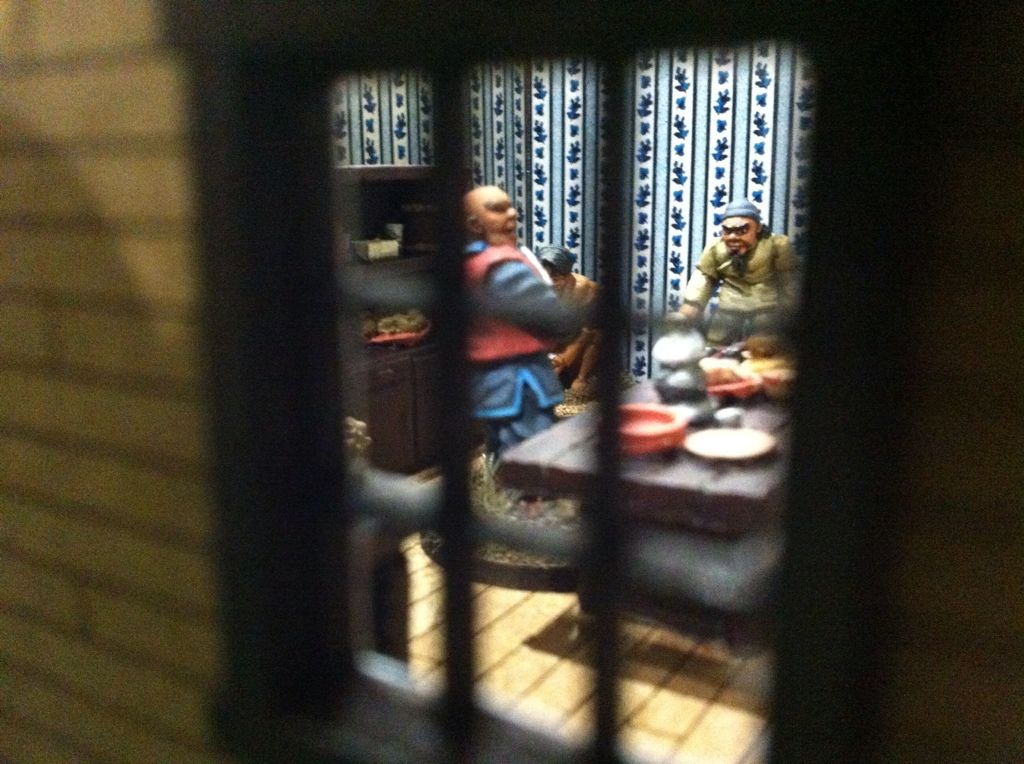 There is a long story behind this building, but I won't bore you with the details right now. I bought it at Vapnartak, where the traders selling the Battleflag buildings had it labelled as the Newspaper Office. When I needed a missing part I discovered from Richard that it was meant to be a sample of a kit not yet released! Confusing!
As it is, New Paddock City already has a Newspaper Office, so I decided to kit it out as a Chop House ~ an excuse to use some lovely Pulp Miniatures Chinese too! I've ordered some tables and chairs from Dixon Miniatures, together with a set of his railway passengers to do duty as eager customers.
I really enjoy making up and kitting out these Battleflag buildings, so much so that I've now run out of room to store any more at present ~ a trip to WHSmith's for more boxes seems on the cards soon.